New COVID-19 IgG/IgM rapid test with lancets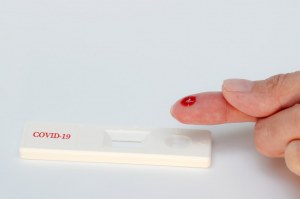 For a rapid detection of anti-SARS-CoV-2 (2019-nCoV) IgG and IgM in 10 minutes during Covid-19
The rapid test for SARS-CoV-2 diagnosis provides qualitative detection of IgG and/or IgM from human serum, whole blood or plasma in approximately 10 minutes.
What are the advantages of the Rapid tests :
Rapid-screening within 10 minutes.
High detection efficiency: simultaneous monitoring of IgM and IgG.
Detection without any testing equipments .
Easy to operate, and is compatible with serum/ whole blood/ plasma.
Room-temperature storage.
Sensitivity : 98.58% and specificity : 97.94% (tested in 1585 patients)
Manufactured in UK
The COVID-19 IgG/IgM Rapid test kit is provide with lancets and easy to use :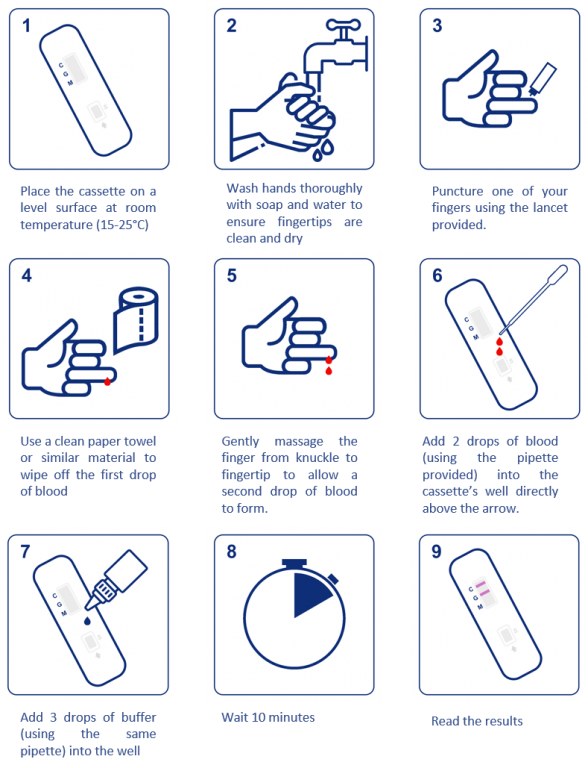 50 tests (50 cassettes + 50 lancets)
Registered with MHRA for Professional Use Only
Medical devices for in vitro diagnosis. Read the operating instructions carefully.