23rd Bamberg Morphological Days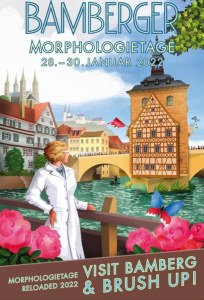 28 - 30 January 2022 - Bamberg - Germany
The Bamberg Morphology Days will take place again after a one-year interruption due to the coronavirus - training of users and decision-makers in pathology for over 20 years. Unfortunately, this year the event cannot take place as a face-to-face event, but exclusively as an online congress.
Aim:
The Bamberg Morphology Days were conceived as a joint event for MTLAs and pathologists and have now established themselves as the event for this target group for the entire German-speaking region.
Industry fair for histology, cytology and pathology
With a modern and interactive congress concept, the Bamberg Morphology Days contribute to supporting the development of pathology towards optimised processes and increased quality demands. In this way, the congress offers real added value for the specialist audience and the industry.
Programme:
A refresher for pathologists covering all areas. In addition to practice-oriented and up-to-date lectures and online workshops, there will be the opportunity to see the latest products, developments, trends and innovations in pathology in a virtual exhibition.
Shaping the Future Together: Bamberg Recharged And Remastered Histo
Industry Exhibition
Mamma Seminar & Quality Circle
Pathological Sounds and Histological Dance