22. Bamberger Morphologietage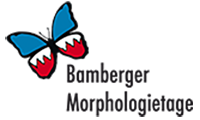 24 - 26 January 2020 - Bamberg

The 22nd Morphology Days will be held in Bamberg from 24 to 26 January 2019.
The main topics of the 22nd Bamberger Morphologietage Congress are the diagnosis of malignant lymphomas, the new WHO classifications for gastrointestinal and breast tumours, in addition a look into the future that the new WHO classification of gynaecological tumours can bring and of course molecular pathology should also be a central theme. This is reflected in numerous lectures, workshops, compact courses, seminars and also interdisciplinary courses, one of the highlights of which is the knowledge camp on Friday mornings.
In addition to the interdisciplinary seminar "MolPath for Beginners", you should not miss the conclusion on Friday with a very exciting and topical lecture on "Emergencies in the Histolab".
Also don't miss the visit of the sponsors' exhibition, which will present not only the most modern equipment but also the latest techniques.