103rd Annual Meeting of the German Society of Pathology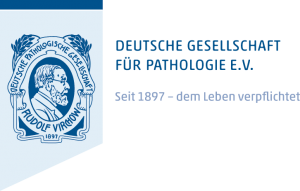 June 13 - 15, 2019 - Frankfurt

The 103rd annual meeting of the DGP will be held from 13 to 15 June at the Cape Europa in Frankfurt. Prof. Kurt Werner Schmid from Essen University Hospital chairs the conference.
The main themes of the conference are:
Endocrine pathology / neuroendocrine

Precision oncology

Pathology of the transplant

History of pathology

Digital pathology
The motto of the 103rd annual meeting of the German Society of Pathology in Frankfurt "Yes, we care" should above all emphasize the responsibility that pathology bears in modern medicine. The motto also applies to the four themes of the annual conference:
In the 4th edition of WHO classifications of endocrine tumors, published in 2017, a number of important changes, such as the re-evaluation of the biological behavior of various endocrine / neuroendocrine tumors, were introduced. However, the concept of "neoplasms of low malignancy", which protects the patient from the expensive diagnosis of "cancer", can only succeed if the pathology classifies these tumors appropriately and responsibly.

The second topic focuses on the pathology of transplantation. Thanks to revolutionary new procedures, even qualitatively marginal organs can now be transplanted.

The third theme addresses the primary role of pathology in all its aspects in precision oncology. The "pre-analytic" point, the optimal manipulation of the sample material, will play a proven role in this respect.

A special feature of this annual conference will be devoted to the history of pathology. Among other things, an exhibition on the first results of the research project on the role of pathology in the years 1933-1945 is planned here.