Total Protein - Human Tumor Tissue: Leiomyosarcoma
Contact local distributor :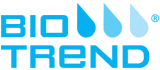 Phone : +1 850 650 7790
Product Description
Tissue total protein is prepared from whole tissue homogenates. It presents a consistent pattern on SDS-PAGE analysis. The total protein is stored in a buffer with protease inhibitor cocktail, and provided at a concentration of 5 mg/ml.
Product Specifications
| Features | Specifications |
| --- | --- |
| Size | 1 mg |
| Shipping | Dry Ice |
| Species | Human |
| Sex | Contact Us |
| Age At Sampling | Contact Us |
| Tissue 2 | Smooth Muscle |
| Tissue | Muscle |
| Diagnosis | Leiomyosarcoma |
| Concentration | 5 mg/ml |
| Donor Status | Tumor |
| Product Type | Protein |
| Applications | Western Blot, Proteomics |
| Clinical Diagnosis | Leiomyosarcoma |
You might also be interested by the following products: