Mouse IL-4 ELISA
Cat# ELM-IL4-2
Size : 2x96-WellStripMicroplateKit
Contact local distributor :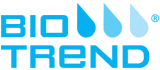 Phone : +1 850 650 7790
Mouse IL-4 ELISA
Need Help? +1 770-729-2992
EN
ES
ZH
My Account
Cart
0
0
item
My Cart
Close
You have no items in your shopping cart.
Toggle Nav
Mouse IL-4 ELISA Kit
RayBio® Mouse IL-4 ELISA Kit for cell culture supernatants, plasma, serum, and lysate samples.
Lead time: Typically ships within 1-2 business days. No Friday shipments.
Only %1 left
Skip to the beginning of the images gallery
Product Description
Specifications
Size
1 Plate Kit, 2 Plate Kit, 5 Plate Kit
Species

Mouse

Accession Number

P07750

Gene Symbols

IL4|IL-4

Gene Id

16189

Protein Name / Synonyms

Interleukin-4 (IL-4) (B-cell IgG differentiation factor) (B-cell growth factor 1) (B-cell stimulatory factor 1) (BSF-1) (IGG1 induction factor) (Lymphocyte stimulatory factor 1)

Quantitative/Semi-Quantitative

Quantitative

Specificity

This ELISA kit shows no cross-reactivity with any of the cytokines tested: Mouse CD30, L CD30, T CD40, CRG-2, CTACK, Eotaxin , Eotaxin-2, Fas Ligand, Fractalkine, GCSF, GM-CFS, IFN- gamma, IGFBP-3, IGFBP-5, IGFBP-6, IL-1 alpha, IL-1 beta, IL-2, IL-3, IL-3 Rb, IL-5, IL-6, IL-9, IL-10, IL-12 p40/p70, IL-12 p70, IL-13, IL-17, KC, Leptin R, LEPTIN(OB), LIX, L-Selectin, Lymphotactin, MCP-1, MCP-5, M-CSF, MIG, MIP-1 alpha, MIP-1 gamma, MIP-2, MIP-3 beta, MIP-3 alpha, PF-4, P-Selectin, RANTES, SCF, SDF-1 alpha, TARC, TCA-3, TECK, TIMP-1, TNF-alpha, TNF RI, TNF RII, TPO, VCAM-1, VEGF.

Compatible Sample Types

Cell Culture Supernatants, Plasma, Serum, Tissue Lysates, Cell Lysates

Solid Support

96-well Microplate

Method Of Detection

Colorimetric

Design Principle

Sandwich-based

Sensitivity
0.6 pg/ml

Need more sensitivity? Check out the new IQELISA™ kit for this target. Still not enough? Then your answer is our Ultrasensitive Biomarker Testing Service powered by Simoa™ technology.

Detection Range

0.6 pg/ml - 200 pg/ml

Recommended Dilution (Serum/Plasma)

2 fold

Sample Type

Cell Culture Supernatants / Plasma / Serum
Storage/Stability
The entire kit may be stored at -20°C for up to 1 year from the date of shipment. Avoid repeated freeze-thaw cycles. The kit may be stored at 4°C for up to 6 months. For extended storage, it is recommended to store at -80°C.
You might also be interested by the following products:
ELM-IFNg-2
2x96-WellStripMicroplateKit