Mouse IFN-gamma ELISA
Cat# ELM-IFNg-2
Size : 2x96-WellStripMicroplateKit
Contact local distributor :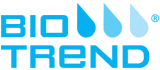 Phone : +1 850 650 7790
Mouse IFN-gamma ELISA
Mouse IFN-gamma ELISA
1
Review (include details such as sample type used, experimental conditions, etc.)
RayBio® Mouse IFN-gamma ELISA Kit for cell culture supernatants, plasma, serum, and lysate samples.
Lead time: Typically ships within 1-2 business days. No Friday shipments.
Only %1 left
Product Description
Specifications
Size
1 Plate Kit, 2 Plate Kit, 5 Plate Kit
Species

Mouse

Targets Detected

IFN-gamma

Protein Name / Synonyms

Interferon gamma (IFN-gamma)

Specificity

This ELISA kit shows no cross-reactivity with any of the cytokines tested: Mouse CD30, L CD30, T CD40, CRG-2, CTACK, CXCL16, Eotaxin , Eotaxin-2, Fas Ligand, Fractalkine, GCSF, GM-CFS, IGFBP-3, IGFBP-5, IGFBP-6, IL-1 alpha, IL-1 beta, IL-2, IL-3, IL-3 Rb, IL-4, IL-5, IL-6, IL-9, IL-10, IL-12 p40/p70, IL-12 p70, IL-13, IL-17, KC, Leptin R, Leptin (OB), LIX, L-Selectin, Lymphotactin, MCP-1, MCP-5, M-CSF, MIG, MIP-1 alpha, MIP-1 gamma, MIP-2, MIP-3 beta, MIP-3 alpha, PF-4, P-Selectin, RANTES, SCF, SDF-1 alpha, TARC, TCA-3, TECK, TIMP-1, TNF-alpha, TNF RI, TNF RII, TPO, VCAM-1, VEGF.

Accession Number

P01580

Gene Symbols

IFNG

Gene Id

15978

Quantitative/Semi-Quantitative

Quantitative

Compatible Sample Types

Cell Culture Supernatants, Plasma, Serum, Tissue Lysates, Cell Lysates

Solid Support

96-well Microplate

Method Of Detection

Colorimetric

Design Principle

Sandwich-based

Sensitivity
1.3 pg/ml

Need more sensitivity? Check out the new IQELISA™ kit for this target. Still not enough? Then your answer is our Ultrasensitive Biomarker Testing Service powered by Simoa™ technology.

Detection Range

2.74 pg/ml - 2000 pg/ml

Recommended Dilution (Serum/Plasma)

2 fold

Sample Type

Cell Culture Supernatants / Plasma / Serum
Target Background
Interferon-gamma (IFN-gamma) is a pleiotropic cytokine with antiproliferative, pro-apoptotic and antitumor activity. It is a homodimer formed by the association of two 17 kDa polypeptides, that bind in an antiparallel manner to form a mature 50 kDa molecule. This symmetry allows for a single molecule to bind two receptors amplifying downstream signaling. IFN-gamma is secreted by CD4 T helper type 1 cells and CD8 cytotoxic cells, γδ T cells, NK cells and to a lesser extent by NK T cells, B cells and APC cells. Its expression is induced by cytokines such as IL-12, IL-15, IL-18 and type I IFN. The effects of IFN-gamma are mediated through the activation of the JAK/STAT pathway which modulates the transcription of many genes. IFN-gamma signaling plays a role in host defense, immune surveillance, establishing adaptive immunity and in regulating inflammation, apoptosis and the cell cycle.
Product Features
Additional Notes
Strip plates and additional reagents allow for use in multiple experiments
Quantitative protein detection
Establishes normal range
The best products for confirmation of antibody array data
Standard Curves
Spiking & Recovery Results
Linearity Results
Application Notes
Kit Components
Pre-Coated 96-well Strip Microplate
Wash Buffer
Stop Solution
Assay Diluent(s)
Lyophilized Standard
Biotinylated Detection Antibody
Streptavidin-Conjugated HRP
TMB One-Step Substrate
Other Materials Required
Distilled or deionized water
Precision pipettes to deliver 2 µl to 1 µl volumes
Adjustable 1-25 µl pipettes for reagent preparation
100 µl and 1 liter graduated cylinders
Tubes to prepare standard and sample dilutions
Absorbent paper
Microplate reader capable of measuring absorbance at 450nm
Log-log graph paper or computer and software for ELISA data analysis
Protocol Outline
Prepare all reagents, samples and standards as instructed in the manual.
Add 100 µl of standard or sample to each well.
Incubate 2.5 h at RT or O/N at 4°C.
Add 100 µl of prepared biotin antibody to each well.
Incubate 1 h at RT.
Add 100 µl of prepared Streptavidin solution to each well.
Incubate 45 min at RT.
Add 100 µl of TMB One-Step Substrate Reagent to each well.
Incubate 30 min at RT.
Add 50 µl of Stop Solution to each well.
Read at 450 nm immediately.
Need your results faster? Try RayBiotech's SpeedELISA platform for quantitative detection in just three hours.
Storage/Stability
The entire kit may be stored at -20°C for up to 1 year from the date of shipment. Avoid repeated freeze-thaw cycles. The kit may be stored at 4°C for up to 6 months. For extended storage, it is recommended to store at -80°C.
Documents
Excel
(sandwich-elisa.xlsm)
Citations
Mahanti, Sayantika, et al. "Increased resistance of immobilized-stressed mice to infection: correlation with behavioral alterations." Brain, behavior, and immunity 28 (2013): 115-127.
Sample Type:
Serum (immobilized-stressed mice infection susceptibility)
Chandan R., Banerjee R. Pro-apoptotic liposomes-nanobubble conjugate synergistic with paclitaxel: a platform for ultrasound responsive image-guided drug delivery. Sci Rep. 2018 Feb 8;8(1):2624. doi: 10.1038/s41598-018-21084-8.
Sample Type:
Conditioned Media (RAW 264.7 macrophages treated with phosphatidylserine (PS)-based paclitaxel-liposomes-nanobubble conjugates)
Chandan, R., Banerjee, R. Pro-apoptotic liposomes-nanobubble conjugate synergistic with paclitaxel: a platform for ultrasound responsive image-guided drug delivery. Sci Rep 8, 2624 (2018). https://doi.org/10.1038/s41598-018-21084-9
Sample Type:
Conditioned media (murine macrophage cells)
Lu, K., Liu, L., Xu, X. et al. ADAMTS13 ameliorates inflammatory responses in experimental autoimmune encephalomyelitis. J Neuroinflammation 17, 67 (2020). https://doi.org/10.1186/s12974-020-1713-z
Sample Type:
Tissue Lysate (spinal cords)
Majhi A., Ashikary R., Bhattacharyya A., Mahanti S., Bishayi B. LEVOFLOXACIN AND CEFTRIAXONE IN COMBINATION ATTENUATES LUNG INFLAMMATION IN A MOUSE MODEL OF BACTEREMIC PNEUMONIA BY MULTI-DRUG RESISTANT Streptococcus pneumoniae VIA INHIBITION OF CYTOLYTIC ACTIVITIES OF PNEUMOLYSIN AND AUTOLYSIN. Antimicrob. Agents Chemother. Accepted ahead of Print, June 23 2014. doi:10.1128/AAC.03245-14
Rodrigues MA., Figueiredo L., Padrela L., et al. Development of a novel mucosal vaccine against strangles by supercritical enhanced atomization spray-drying of Streptococcus equi extracts and evaluation in a mouse model. Eur J Pharm Biopharm. 2012 Oct;82(2):392-400. doi: 10.1016/j.ejpb.2012.07.005.
Sample Type:
Conditioned Media (Splenocytes stimulated with SeM)
Xiao G, Li X, Kumar A, Cui Z. Transcutaneous DNA immunization following waxing-based hair depilation elicits both humoral and cellular immune responses. European journal of pharmaceutics and biopharmaceutics?: official journal of Arbeitsgemeinschaft fur Pharmazeutische Verfahrenstechnik eV. 2012;82(1):212-217. doi:10.1016/j.ejpb.2012.06.012.
Sample Type:
Conditioned Media (Splenocytes treated with beta-galactosidase)
Jian Y., Zou Y., Chen S., Zhu C., Wu A., Liu Y., Ma L., et al. The anti-inflammatory effect of donepezil on experimental autoimmune encephalomyelitis in C57 BL/6 mice. Neuropharmacology 73 (2013) 415-424
Sample Type:
Conditioned Media (Splenocytes)
Dey P., Ray S., Chaudhuri T. Immunomodulatory activities and phytochemical characterisation of the methanolic extract of Dioscorea alata aerial tuber. Journal of Functional Foods . Volume 23, May 2016, Pages 315-328. https://doi.org/10.1016/j.jff.2016.02.044
Sample Type:
Conditioned Media (Phagocytic activation of macrophages, and splenocyte culture)
Zhu D., Liu M., Yang Y., Ma L., Jiang Y., Zhou L., et al. Ginsenoside Rd ameliorates experimental autoimmune encephalomyelitis in C57BL/6 mice. J of Neuroscience Research. 2 MAY 2014 DOI: 10.1002/jnr.23397. [Epub Ahead of Print]
Sample Type:
Conditioned Media (Conditioned Media)