EDTA SOLUTION, 0.5M
Cat# E582-500ML
Size : 500ML
Contact local distributor :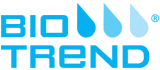 Phone : +1 850 650 7790
Description
EDTA is useful as a chelating agent due to its ability to sequester metal ions, like Ca2+ and Fe3+. Some cations are responsible for various undesirable effects in cell culture processes. These metal ions will remain in the solution after being bound by EDTA, but exhibit a lowered activity. The use of EDTA, therefore, allows for greater control over many experiments in which an extent of cation control is necessary.

See product info sheet for more information.
Product Information
| | |
| --- | --- |
| Miscibility | Water |
| Physical Form | Liquid |
| Sterility | Sterile Filtered |
| Product Number | E582 |
| Manufactured from | E410 |
Shipping and Storage
| | |
| --- | --- |
| Storage Temp. | Room Temperature |
Related Documents