Momordica charantia Lectin (MCL) - Pure
Cat# 21511432-1
Size : 1mg
Contact local distributor :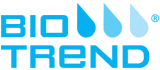 Phone : +1 850 650 7790
Description
Momordica charantia (MCL) lectin is isolated from Bitter Gourd seeds and affinity purified. MCL is a D-galactose-specific lectin and a tetrameric glycoprotein with a molecular weight of 120 kDa. This lectin has been shown to cause cell cycle arrest at the G0/G1 phase of Ehrlich ascites carcinoma (EAC), pointing to its potential as a cytotoxic anticancer agent to implement into chemotherapies. In the absence of its inhibitory sugars D-lactose and D-galactose, MCL shows a strong ability to agglutinate pathogenic bacteria. In addition to this, MCL has shown to induce apoptosis by arresting the cell growth cycle at the G2/M phase, injuring mitochondria, and activating the caspase and MAPK pathway in hepatocellular carcinomas. Pure MCL can be used for blotting and immunohistochemistry techniques. This product comes in a lyophilized form and is stable for more than three years when stored below -20°C.
Specifications:
Source: Momordica charantia (Bitter Gourd)
Carbohydrate Specificity: Galactose
Inhibitory Carbohydrate: Galactose
Divalent ions required: Ca2+, Mn2+
Storage and Stability:
Store frozen at -20°C in amber vials or covered with foil in appropriate aliquot sizes. Avoid freeze thaw cycles. Can be stored at 2-8 °C for short term use. Clarify by centrifugation, if needed.
Application
Glycobiology, Immunohistochemistry, Blotting
References
Kabir, S. R., Nabi, M. M., Nurujjaman, M., Abu Reza, M., Alam, A. H., Uz Zaman, R., Khalid-Bin-Ferdaus, K. M., Amin, R., Khan, M. M., Hossain, M. A., Uddin, M. S., & Mahmud, Z. H. (2015). Momordica charantia seed lectin: toxicity, bacterial agglutination and antitumor properties. Applied biochemistry and biotechnology, 175(5), "2628. https://doi.org/10.1007/s12010-014-1449-2

Zhang, C. Z., Fang, E. F., Zhang, H. T., Liu, L. L., & Yun, J. P. (2015). Momordica charantia lectin exhibits antitumor activity towards hepatocellular carcinoma. Investigational new drugs, 33(1), "11. https://doi.org/10.1007/s10637-014-0156-8
Properties
Abbreviation (Lectins Only):