Paraffin Tissue Section - Human Adult Normal: Skin
Cat# T2234218
Size : 5slides
Contact local distributor :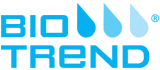 Phone : +1 850 650 7790

BioChain's tissue products are based on the sample repository network established following the IRB-approved ethical standard and procedures. The repository covers a wide variety of species and diseases, including human adult normal tissues, human diseased and tumor tissues, as well as mouse, rat, and monkey tissues. All the tissues are identified by a board-licensed pathologist. Patient demographic and disease related history data are available.
Product Specifications
| Features | Specifications |
| --- | --- |
| Size | 5 slides |
| Shipping | Ambient Temperature |
| Species | Human |
| Race | Caucasian |
| Sex | Male |
| Age At Sampling | 77 yrs |
| Tissue | Skin |
| Diagnosis | Normal |
| Donor Status | Normal |
| Product Type | Tissue |
| Applications | NGS, IHC, RNAScope |
| Donor Information | 1 donor |
You might also be interested by the following products: