Galanthus nivalis Lectin (GNL/GNA) - Pure
Cat# 21510244-2
Size : 5mg
Contact local distributor :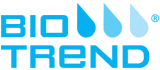 Phone : +1 850 650 7790
Description
Purified by affinity chromatography, Galanthus nivalis lectin (GNL/GNA) is composed of four identical subunits. GNL is a mannose-binding lectin, though [interestingly] it will not bind ?-linked glucose. This lectin was one of the original molecules used to understand how proteins recognize carbohydrates. Galanthus nivalis is found to bind to many viral glycoproteins, making it a useful tool in HIV research studies.
Properties
Abbreviation (Lectins Only):
You might also be interested by the following products: