DNA Extraction Kit, FFPE Tissue, BioAssay™
Cat# D3878-01F-1Kit
Size : 1Kit
Contact local distributor :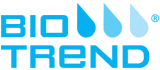 Phone : +1 850 650 7790
---
Grade
Molecular Biology Grade
Formalin-fixed, paraffin embedded (FFPE) tissue specimens are highly valuable sources for retrospective studies of many pathologies. Nevertheless, the extraction of nucleic acids from FFPE specimens could often be challenging, as nucleic acids become cross-linked and degraded during the archiving process. Nucleic acids obtained are usually highly fragmented and chemically modified from the archiving process.

---
This FFPE Tissue DNA Extraction Kit allows for facile and efficient deoxyribonucleic acid extraction from FFPE tissues, with potential high throughput capabilities and full compatibility for downstream applications such as qRT-PCR. Utilizing heat and proteinase K treatment, this kit is optimized for the removal of paraffin, partial reversal of formalin crosslinking, and release of DNA from fixed tissues.

---
Kit Contents:
All necessary reagents for DNA extractions in FFPE tissue specimens are provided. The kit contains sufficient reagents for 100 FFPE tissue DNA extraction reactions.

---
Kit Components:
D3878-01F1: Proteinase K 1x1bottle
D3878-01F2: FFPET Lysis Buffer 1x25ml
D3878-01F3: Actin Control Primer 1x1 vial

---
Quality Control:
All kit components are DNase-, RNase-, and protease-free. Each component has been tested for purity and efficacy.

---
Storage and Stability:
Store Proteinase K at 4°C upon arrival and -20°C upon dilution with D3878-01F2: FFPET Lysis Buffer. Reconstituted Proteinase K solution and actin control primer are stable for 6 months at -20°C.

---
Important Notes:
Starting Material: The starting tissue material shall be freshly cut FFPE tissue sections with thickness of up to 10um each with surface area of up to 200mm2 for each 200ul reaction. The extraction protocols and reagents are easily scalable to accommodate larger or smaller amount of input sections.

---
Important Note
This product as supplied is intended for research use only, not for use in human, therapeutic or diagnostic applications without the expressed written authorization of United States Biological.
---