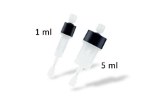 Protein G FPLC columns
Biotrend HiFliQ columns pre-packed and ready to use with Protein A and Protein G Agarose FF resin for rapid antibody purification from serum, ascites and tissue culture supernatants.
Available in 1 ml and 5 ml HiFliQ column sizes with high ligand density and high binding capacity. Compatible with all common chromatography HPLC and FPLC instruments (including ÄKTA FPLC's), and low pressure pumps and syringes using an appropriate adaptor.
Protein G is a cell wall protein from group C and G Streptococci with a molecular weight between 40-65 kDa and shows high specificity for the Fc region of immunoglobulin G molecules of many mammalian species. The quality of the resin (Protein G Agarose or equivalent) and stability of the immobilisation is important to avoid leakage of Protein G during the elution procedure.
Protein G affinity chromatography is a rapid one-step purification, which removes most nonIgG contaminants and can achieve purities close to homogeneity. It is particularly useful for purifications of tissue culture supernatant, where 10-100 fold concentrations can be achieved.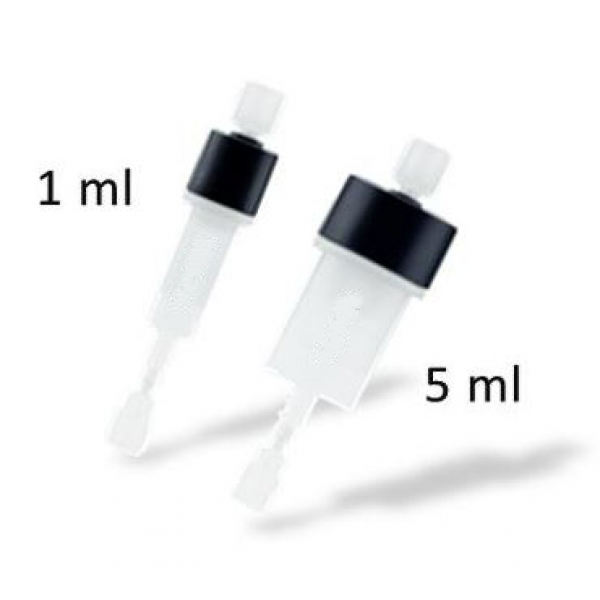 Specifications:
Column volume: 1 or 5 ml resin
Column construction: Polypropylene
Resin: Protein G Agarose FF
Base Matrix: Agarose FF
Protein G capacity (hIgG): 20 mg (per 1 ml resin)
Flow rate: 1 ml/min (1 ml), 1-5 ml/min (5 ml)
Max pressure: 0.5 MPa (72 psi)
Universal 10.32 (1/16'') UNF threads: Inlet Female/Outlet Male
Dimensions: 15 x 80 mm (1 ml), 23 x 80 mm (5 ml)
Search result : 4 product found
Refine your search :
Concentration/Filtration

4