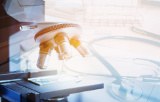 Products for diagnosis
Our catalog includes several hundred products for diagnosis and medical biology. Our products cover a wide range of applications and field of medical diagnostics. We want to offer you all the products you need to move your projects forward.
All our medical diagnostic products are CE / IVD-certified (In Vitro Diagnostic) to ensure quality and follow-up for reliable results in diagnosis and choosing the right treatment.