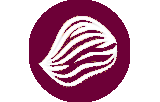 Primary antibodies for immunohistochemistry CE/IVD - Soft tissue pathology
The soft tissues of the body include the muscles, tendons (bands of fiber that connect muscles to bones), fat, blood vessels, lymph vessels, nerves, and tissues around joints. Soft tissue pathology is the subspecialty of surgical pathology which deals with the diagnosis and characterization of neoplastic and non-neoplastic diseases of the soft tissues. Adult soft tissue sarcomas can form almost anywhere in the body, but are most common in the head, neck, arms, legs, trunk, abdomen, and retroperitoneum.
Soft tissue cancer, also called soft tissue sarcoma, is a rare form of cancer.
This cancer can start and grow in any soft tissue area of the body. This cancer grows in soft tissue such as fat, muscles, nerves, blood vessels and tissue that connects and surrounds joints.
There are about 50 types of soft tissue cancers and each one is different from the other. The symptoms, diagnosis and treatment for soft tissue cancer will vary according to: disease type, where in the body it is and, when it started.