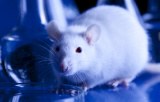 Mouse genotyping
The genetic identification of genetically modified animals is essential to the effective pursuit of research and the reduction of the number of animals involved in a research project. The genotype is most often determined by the analysis of the DNA extracted from the tissues of young rodents. Polymerase chain reaction (PCR) analysis requires a small amount of DNA. This DNA can be obtained from tail biopsies, ear perforations, hairs, blood, fecal or oral specimens.
The challenge of isolating DNA from transgenic mouse samples has been addressed by a number of studies with varying degrees of success. Silica membrane column purification methods can be used to remove contaminants and inhibitors, but are expensive and may have low yield. Less expensive approaches such as sodium hydroxide (NaOH) and proteinase K (PK) can save time, but contamination can produce inconsistent results.
We propose kits for the genotyping of transgenic mice by PCR containing the reagents necessary to carry out the 2 steps of extraction of the DNA from various samples (tail, ear, hair, blood ...) and amplification of sequences Specific by PCR.
Search result : 17 product found
Refine your search :
pcr products

8

Biochemicals

4

kit

3

Service

2