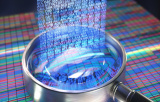 Kits for the preparation of Illumina libraries - Genome resequencing
In addition to Whole Genome Sequencing (WGS), there are other tools such as targeted re-sequencing.
Targeted re-sequencing consists in isolating and sequencing a subset of genes or regions of the genome by Next Generation Sequencing (NGS). This method makes it possible to target specific sequences in order to reduce cost and time. This analysis may concern the exosome (the part of the genome that codes for proteins), genes of specific interest (containing known mutations, for example), targets within the genes, or mitochondrial DNA. In summary, targeted re-sequencing allows us to focus on regions of the genome that are more likely to be involved in the phenotype under study. It also allows for a more targeted approach that allows much greater levels of coverage and thus allows the identification of rare variants.
With targeted re-sequencing, it is possible to identify mutations, insertions / deletions, copy number variations or gene rearrangements.