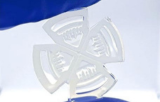 Hydrogel Insert
The 3-in-1 Plate is a hydrogel insert that fits within each well of a six-well plate. The insert combines spheroid/organoid formation, extracellular matrix (ECM) integration, and drug testing all in one easy-to-use platform. The 3-in-1 Plate is ideal for researchers looking to embed spheroids in an ECM or conduct drug screening on complex models. The insert is also perfectly suited to a variety of assays and standard laboratory imaging equipment.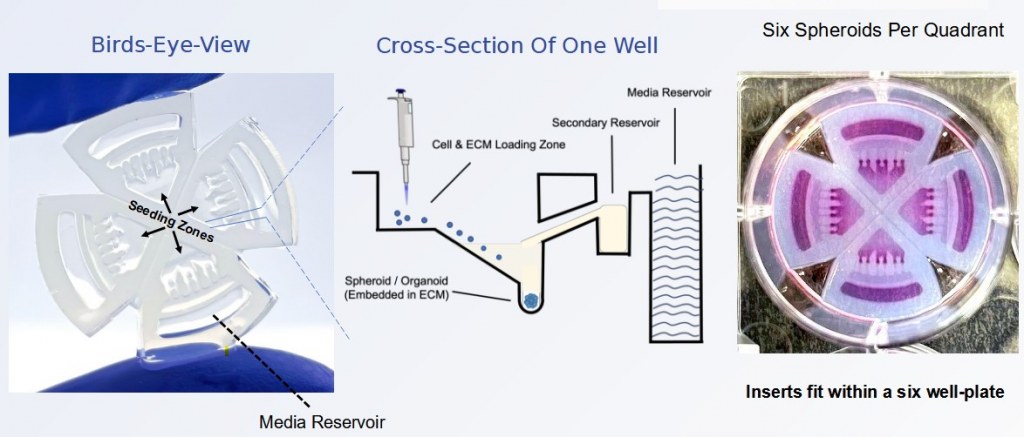 All-in-One Platform
Culture spheroids, embed in an extracellular matrix, test drugs and conduct downstream analysis. All without ever having to transfer the models from one plate to another.
No Risk of Losing Spheroids

The 3-in-1 Plate enables disturbance-free solution exchanges, eliminating the possibility of aspirating spheroids when replacing media

In Situ IHC Analysis

Spheroids can be treated and sliced directly within the microwells of the 3-in-1 Plate, preserving the delicate morphology of your models.

No Crosstalk

Each microwell contains only one spheroid, eliminating the possibility of inter-model crosstalk.

Effortless Imaging

The design and material of the 3-in1 Plate mean you can stain and image spheroids in situ.

Uniform Models

The geometry of our microwells results in highly uniform spheroids and perfect data consistency.

Reduced Cell Requirements

Fewer cells are required to form organoids in the 3-in-1 Plate, eliminating the need for passaging.
Applications
Co-Culture

The 3-in-1 Plate allows users to easily create complex in vitro models by co-culturing spheroids with various components of the stroma and immune system.

Invasion

Study tumor invasion in 3D with the 3-in-1 Plate. After culturing, spheroids can easily be embedded in an ECM without having to remove them from the insert.

Drug Screening

The 3-in-1 Plate is perfectly suited for drug screening on complex, ECM-integrated models. Each quadrant of the insert can be used to test a different drug.

Assays + Imaging

Spheroids in the 3-in-1 Plate are amenable to a wide range of assays and compatible with all standard laboratory imaging equipment
Learn more about our product by watching our informative video here:
Search result : 2 product found
APL-31P-500
1six-wellplate(500μm)
APL-31P-800
1six-wellplate(800μm)