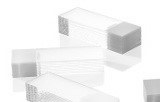 Basic adhesive slides
Microscope slides

Series 1 Adhesive are slides for routine immunohistochemistry and in situ hybridization applications.
These slides have specialized treatment producing a positively charged surface to improve adhesion of cells and tissues and provide a better basis for aqueous agents.
Slides from Series 1 Adhesive are intended for use in immunohistochemistry (IHC), in situ hybridization (HIS) and cytology.
Series 1 Adhesive slides are made of high-quality, extra-flat float glass, accredited by ISO 8037/1 and ISO 13485 quality management standards for daily use in pathological cytology and histology laboratories for reliable results.
The slides are compatible with most major histology equipment for integration into existing laboratory processes.
Characteristics :
Glass with specialized treatment (positively charged surface)

Pre-cleaned and individually inspected

Dimensions: 76 x 26 mm (3 in x 1 in)

Thickness: 1 mm

Search result : 1 product found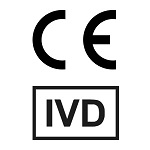 471042221-72
72slides