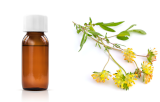 Astragalus membranaceus Lectin (AML)
Astragalus membranaceus, in Chinese, is a plant with flowers of the family of Fabaceae. It is one of the 50 fundamental herbs used in traditional Chinese medicine.
The chemical constituents of the roots (Radix Astragali) include polysaccharides and triterpenoids (such as astragalosides), as well as isoflavones (including kumatakenin, calycosin and formononetin) and their glycosides and malonates.
Isolated from the roots of the Chinese herb Astragalus membranaceus (Fisch.) Bunge, lectin Astragalus membranaceus (AML) is a monomeric protein with a molecular weight of 31.5 kDa containing 10.7% neutral sugars. AML is best inhibited by D-galactose and its derivatives, with a marked preference for o-nitrophenyl-D-galactopyranoside. This lectin is stable in the pH range of 5.0 to 12.0 and at temperatures up to 55°C for 30 minutes. AML inhibits the proliferation of the HeLa and K562 cell lines, indicating a high potential for anti-tumor activity.
Search result : 4 product found