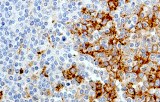 Anti-CD138 CE/IVD for IHC - Hematopathology
Cluster of differentiation 138 (CD138), also known as Syndecan-1, is a member of the transmembrane heparan sulfate proteoglycan family present on the surface of B-cells during late stage differentiation. CD138 acts as an extracellular matrix receptor and is involved in many cellular functions, including cell-cell adhesion and cell-matrix adhesion. CD138 expression is found in both hematopoietic and non-hematopoietic cells. In the hematopoietic system, CD138 labels plasma cells. It is an excellent marker for plasmacytic differentiation within the spectrum of hematologic malignancy. Among non-hematolymphoid cells, CD138 reactivity is observed in many types of epithelial cells and stomal cells in both normal and tumor tissues.
Anti-CD138 is used to differentiate marginal zone lymphoma from lymphoplasmacytic lymphoma. ALK+ Large B-Cell Lymphoma (LBCL) commonly stains positively for CD138, but not for CD20 and CD79a. Anti-CD138 reacts positively with HHV8-associated primary effusion lymphoma that lack B-cell markers. CD138 is also a useful marker for identifying and enumerating benign, reactive, or malignant plasma cells from the bone marrow biopsy samples.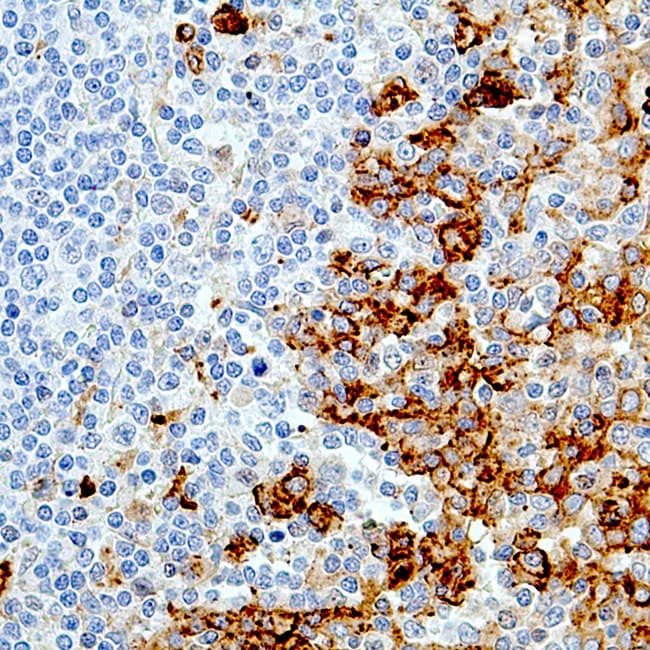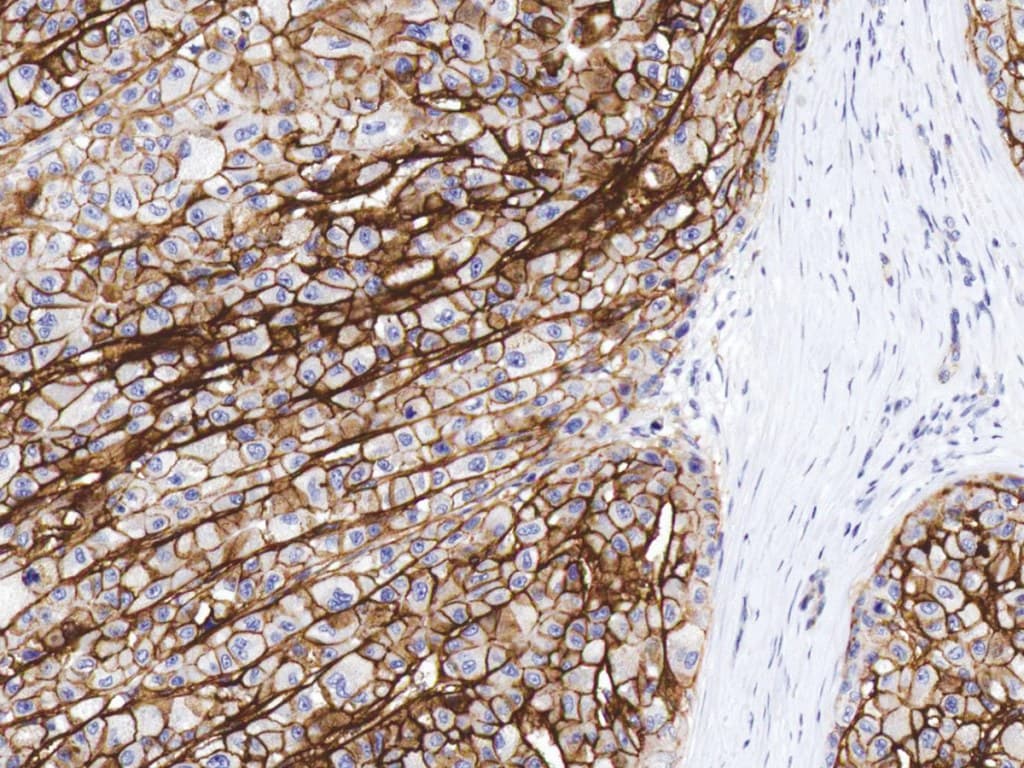 Tonsil section
Liver cancer section
Search result : 4 product found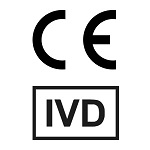 IHC138-7
7ml,Prediluted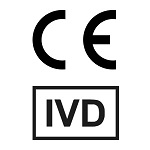 IHC138-100
0.1ml,Concentrated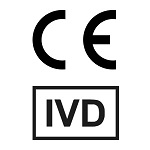 IHC138-1
1ml,Concentrated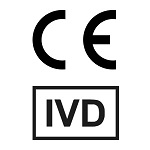 DIA-SY1-OD
100µl