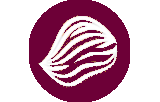 In situ hybridization probes - Sarcomas
Sarcoma is a rare type of cancer and typically produces malignant tumors derived from the connective tissue. Normal connective tissue include, fat, blood vessels, nerves, bones, muscles, deep skin tissues, and cartilage.
Sarcomas are typically divided into two major groups: bone sarcomas and soft tissue sarcomas, each of which has multiple subtypes. There are more than 50 types of sarcoma. The symptoms will vary depending on the type of sarcoma and where in the body it develops.
Sarcoma cases develop in very different ways, depending on their type and grade: they may develop quickly or very slowly, and cause metastases in only 30% of cases. Some sarcoma cases, known as "well differentiated," such as liposarcoma, never lead to metastases, whereas others, such as Ewing sarcoma, present a high risk of metastasis.