qPCR kits for PIK3CA mutations
The PIK3CA gene codes for the p110 alpha protein which is a subunit of the PI3K enzyme (phosphatidylinositol 3-kinase). The p110 alpha protein is the catalytic subunit of the enzyme because it is responsible for the action of PI3K while the other subunit that is encoded by another gene is responsible for the regulation of PI3K activity. .
PI3K phosphorylates certain signaling molecules, which triggers a series of additional reactions that transmit chemical signals into the cells. PI3K signaling is important for many cellular activities, including cell growth and division (proliferation), cell movement (migration), production of new proteins, transport of substances in cells, and cell survival. Studies suggest that PI3K signaling may be involved in the regulation of several hormones and may play a role in the maturation of fat cells (adipocytes).
Mutations in the PIK3CA gene are found in many types of cancer, including ovarian, breast, lung, brain and stomach cancer. These mutations also occur in colorectal cancer. Mutations in the PIK3CA gene involved in cancer are somatic, which means that they are acquired during the life of a person and are present only in the cells that cause cancer. These mutations modify the unique amino acids in the p110α protein.
Mutations in the cancer-associated PIK3CA gene result in the production of a modified p110α subunit that allows PI3K to signal without regulation. Increased signaling can contribute to uncontrolled cell proliferation, leading to the development of cancer.
Cat#
Description
Size
Price Excl. VAT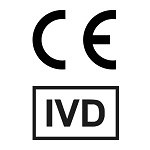 DC-10-1053
10 Samples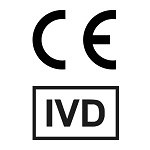 DC-10-1072
30 Samples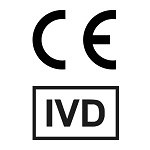 DC-10-1075
60 Samples