qPCR kits for BRAF mutations
BRAF is a human gene located on chromosome 7 and responsible for the production of B-Raf protein.
BRAF is a proto-oncogene involved in the KRAS-MAPkinase intracellular signaling pathway.
B-Raf protein is involved in sending signals that determine the growth of cells within them.
BRAF is normally activated by RAS proteins. It can also be activated by mutations called "gain of function" or "activators"; the proto-oncogene then becomes an oncogene. Activating mutations of the BRAF gene were detected for the first time in human tumors a few years ago, and their frequency varies greatly depending on the tumor type.
Mutations usually occur during the initial phases of oncogenesis.
Drugs to treat cancers caused by mutations in the BRAF gene have been developed. Two of them, vemurafenib and dabrafenib have been approved by the FDA for the treatment of advanced melanoma.
Cat#
Description
Size
Price Excl. VAT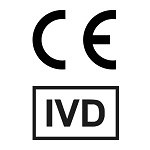 DC-10-0169
60 Samples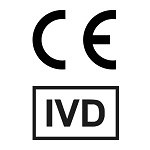 DC-10-0197
30 Samples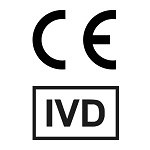 DC-10-1039
10 Samples