qPCR kits for EGFR mutations
The majority of epithelial tumors are characterized by functional activation of growth factors acting on receptors of the EGFR (epidermal growth factor receptor) family. EGFR is a tyrosine kinase transmembrane receptor, a member of a family of four structurally related proteins.
It is a protein with intrinsic tyrosine kinase activity. It has similarities with the insulin receptor. It belongs to the RTK receptor family with tyrosine kinase activity. Its gene is the EGFR carried by human chromosome 7.
Mutations of this receptor in non-somatic cells are associated with several forms of cancer, particularly breast and lung cancer.
Tumors with an EGFR activating mutation will be more effectively treated with tyrosine kinase inhibitors than with chemotherapy. It is therefore important to identify these mutations to provide the most appropriate treatment. Depending on the mutational status of the tumor, the doctor will propose a different treatment.
Monoclonal antibodies targeting the EGF receptor (cetuximab, panitumumab and matuzumab) or small molecules (tyrosine kinase inhibitors such as gefitinib, erlotinib, afatinib, osimertinib and rociletinib) are used in the treatment of certain cancers.
Cat#
Description
Size
Price Excl. VAT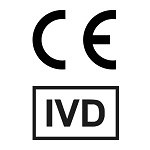 DC-10-0011
60 Samples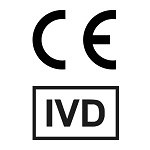 DC-10-0012
30 Samples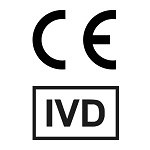 DC-10-1038
10 Samples