DiaCarta
DiaCarta is a translational genomics and personalized diagnostics company based in Richmond, California. Their mission is to provide highly sensitive and advanced technologies that will improve the way molecular diagnostics and translational genomics impact healthcare treatment plans and the well-being of individuals around the world. With over 18,000 square feet dedicated to a GMP-compliant lab space as well as CLIA and ISO 13485 certifications, DiaCarta is changing the landscape of molecular diagnostics.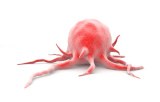 qPCR kits for diagnosis in oncology
Quantitative PCR (qPCR) also known as real-time quantitative PCR is widely used for diagnostic applications.
qPCR is a technique based on the principle of PCR that is able to simultaneously amplify and detect changes in amplicon concentration. The qPCR collects data during PCR amplification using a fluorescence signal emitted by probes specific for the amplified sequence or DNA binding dyes.
In medical biology, the applications of qPCR are very numerous and cover very diverse fields, the most important of which are in clinical microbiology, oncology and in the study of gene expression.
The analysis of gene expression has multiple applications in oncology, particularly in terms of diagnosis, prognosis and therapeutic management.
Tumor cells typically show dysregulation of the expression of genes responsible for neoplastic characteristics such as uncontrolled proliferation, inhibition of apoptosis, invasion, angiogenesis or metastasis formation. The use of techniques to quantify the level of transcription of target genes is therefore of major interest in oncology.