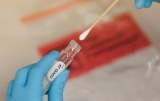 Swabs for microbiology
In order to make a technically flawless sampling, it is imperative to remember :
the sensitivity of bacteria to variations in temperature, pH and oxygen pressure; they die off in an unfavorable environment and must be kept in suitable media.
the presence of normal resident flora in many sites (particularly on skin and hair), which must lead the clinician to perform the sampling with a constant concern for cleanliness (both in terms of the equipment used and the preparation of the sampling site).
Swabs can be used for many types of sampling: nasopharyngeal, oropharyngeal, saliva, skin, etc... Wooden swabs and dry carded cotton swabs only ensure that the germs have a lifespan of less than 30 minutes. Its use for delayed shipment to the laboratory may be responsible for false negative cultures by drying out. It is preferable to use swabs made of neutral material (dacron, polyester and calcium alginate) associated with so-called transport media (Amies or Stuart type) whose composition may vary according to the supplier or the infectious agent sought (aerobic, anaerobic, fragile germ) and transported at room temperature. These media allow the survival of bacteria with a minimum growth essential for the preservation of polymicrobial samples.
Cat#
Description
Size
Price Excl. VAT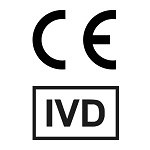 SW01E
50units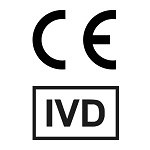 SW11E
50units