Blotting paper, 46 x 57 cm, 237 grade (100/Box)
Cat# 20950016-1
Size : 1Box
Contact local distributor :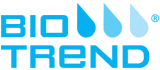 Phone : +1 850 650 7790
Description
100 sheets/box, Grade 237
High purity 100% cotton fiber papers for use in chromatography, electrophoresis and gel blotting applications. Exceptionally high grade papers are produced using ultrapure water and contain no additives that could cause increased background or other interference in detection systems. Uniformly smooth sheets are suitable for use with organic solvents or blotting. Other applications include gel wicking and gel drying. The 237 and 238 grades are commonly used for removal of gels from glass supports, or as wicks in electrophoresis applications. 237/238 provides extremely uniform flow of buffer through the gel to the transfer membrane making it most suitable for electroblotting. Grade 222 is a thick version of the same paper, typically used to complete an electroblotting sandwich. Grades 222, 237, and 238 packed 100 sheets/box. Grade 320 packed 50 sheets/box.
Properties