Blotting paper, 46 x 57 cm, 222 grade (100/Box)
Cat# 20950015-1
Size : 1Box
Contact local distributor :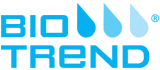 Phone : +1 850 650 7790
Description
Grade: 222
Weight (g/m2): 290
Thickness (mm): 0.83
Flow Rate (ml/min): 180
Capillary Rise (mm/min): 52
% Cotton Fiber: 100
Compare to: GB003

BioWorld carries a complete line of high purity 100% cotton fiber papers for use in chromatography, electrophoresis and gel blotting applications. Exceptionally high grade papers are produced using ultrapure water and contain no additives that could cause increased background or other interference in detection systems. Uniformly smooth sheets are suitable for use with organic solvents or blotting. Other applications include gel wicking and gel drying. Grade 222 is typically used to complete an electroblotting sandwich. Grade 222 is packed 100 sheets/box. Compare with 3M paper.
Properties