Pyruvate Assay Kit
Contact local distributor :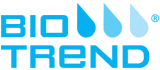 Phone : +1 850 650 7790
Product Description:
Pyruvate Assay Kit is a quantitative colorimetric/fluorimetric pyruvate determination.
Suitable Sample:
Biological Sample
Detection Method:
Colorimetric, Fluorometric
Calibration Range:
Colorimetric Assay: 2 to 500 uM, Fluorimetric Assay: 0.2 to 50 uM
Regulation Status:
For research use only (RUO)
Quality Control Testing:
Standard Curve


The standard curve is for the purpose of illustration only and should not be used to calculate unknowns. A standard curve should be generated each time the assay is performed.
Storage Instruction:
Store the kit at -20°C.
You might also be interested by the following products: