NADP+/NADPH Assay Kit
Contact local distributor :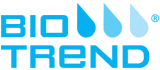 Phone : +1 850 650 7790
Product Description:
NADP+/NADPH Assay Kit is a ultrasensitive colorimetric determination of NADP+/NADPH at 565 nm.
Detection Method:
Colorimetric
Calibration Range:
0.1 to 10 uM
Regulation Status:
For research use only (RUO)
Quality Control Testing:
Standard Curve


The standard curve is for the purpose of illustration only and should not be used to calculate unknowns. A standard curve should be generated each time the assay is performed.
Storage Instruction:
Store the kit at -20°C.
1.
Cholesterol confers ferroptosis resistance onto myeloid-biased hematopoietic stem cells and prevents irradiation-induced myelosuppression.
Chaonan Liu, Weinian Liao, Jun Chen, Kuan Yu, Yiding Wu, Shuzhen Zhang, Mo Chen, Fang Chen, Song Wang, Tianmin Cheng, Junping Wang, Changhong Du.Redox Biol. 2023 Mar 8;62:102661. doi: 10.1016/j.redox.2023.102661. Online ahead of print.
2.
Amino acid catabolism regulates hematopoietic stem cell proteostasis via a GCN2-eIF2α axis.
Changzheng Li, Binghuo Wu, Yishan Li, Jie Chen, Zhitao Ye, Xiaobin Tian, Jin Wang, Xi Xu, Shuai Pan, Yucan Zheng, Xiongwei Cai, Linjia Jiang, Meng Zhao.Cell Stem Cell. 2022 Jul 7;29(7):1119-1134.e7. doi: 10.1016/j.stem.2022.06.004.
4.
Glycogen metabolism regulates macrophage-mediated acute inflammatory responses.
Ma J, Wei K, Liu J, Tang K, Zhang H, Zhu L, Chen J, Li F, Xu P, Chen J, Liu J, Fang H, Tang L, Wang D, Zeng L, Sun W, Xie J, Liu Y, Huang B.Nat Commun. 2020 Apr 14;11(1):1769. doi: 10.1038/s41467-020-15636-8.
6.
PRKAA1/AMPKα1-driven glycolysis in endothelial cells exposed to disturbed flow protects against atherosclerosis.
Yang Q, Xu J, Ma Q, Liu Z, Sudhahar V, Cao Y, Wang L, Zeng X, Zhou Y, Zhang M, Xu Y, Wang Y, Weintraub NL, Zhang C, Fukai T, Wu C, Huang L, Han Z, Wang T, Fulton DJ, Hong M, Huo Y.Nat Commun. 2018 Nov 7;9(1):4667. doi: 10.1038/s41467-018-07132-x.
You might also be interested by the following products: