Rabbit Polyclonal Anti-KAPPA F(ab)´2 Antibody - PE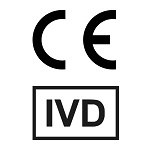 Cat# KPE3-100T
Size : 100test
Contact local distributor :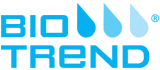 Phone : +1 850 650 7790
For in vitro diagnostic use. For professional use only.
Rabbit F(ab)´2 Polyclonal
IgG
FCM
PE
Please refer to the Certificate of Analysis for the lot-specific concentration.
Polyclonal immunoglobulin light chains of kappa type isolated from a pool of human sera for Rabbit Anti-Human Kappa Light Chains
Human
The reagent is provided in aqueous buffered solution containing protein stabilizer, and ≤0.09% sodium azide (NaN3)
IVD-CE
Kappa, is a polyclonal antibody intended for simultaneous identification, detection/enumeration of kappa and lambda light chains. This reagent is effective for direct IF staining of human tissue for FCM analysis using ≤1 μg/106 cells.
This antibody reacts with the Immunoglobulins bearing kappa light chains. The evaluation of cell surface Kappa/Lambda expression can identify clonally restricted B lymphocyte populations and thus can aide in the diagnosis of hematologic malignancy. Several B cell disorders are associated with decreased levels of Kappa/Lambda at the cell surface.