Amaranthus caudatus Lectin (ACL/ACA) - Pure
Cat# 21510158-1
Size : 2mg
Contact local distributor :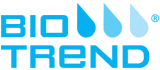 Phone : +1 850 650 7790
Description
Affinity-purified Amaranthus caudatus (ACL/ACA) is a dimer glycoprotein made up of two subunits. ACL has preferential specificity to oliogsacharrides containing the galactosyl disacharride Gal?3GalNAc. ACL tolerates sialic acid substitution at the 3 position of galactose in the �T� antigen. It does not have specificity for blood groups but does have a higher affinity for type O erythrocytes over B and A.
Properties
Abbreviation (Lectins Only):
Blood Group Specificity
O > B > A (-SA) T antigen