NeoStir Uno - Motorless Magnetic Stirrer (Ultra slim)
Cat# NB-12-4007
Size : 1unit
Contact local distributor :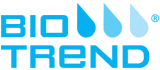 Phone : +1 850 650 7790

Datasheet
---
Magnetic Stirrer - NeoStir

The motorless magnetic stirrers are a truly maintenance free ultra flat stirring device for various laboratory applications. They sport super alloy magnetics to achieve slim aspect ratio and comes with corrosion resistant Stainless steel top surface. They set up place diameter of 100 mm, can take stirrer bars upto 25 mm length and comes with a built-in software function for gradual acceleration. These stirrers use Micro controller with programming last run memory feature & pulse mode operation.
Features
No moving parts truly maintenance free
Compact Design with slim profile (less than 13.4 mm)
Digital display with real time and speed
Adjustable Speed from 15 to 1500 RPM ( Uno) & 15 to 1200 RPM (Quattro)
Pulse mode reserves the direction every 30 secs for proper mixing
Microprocessor controlled with last run memory feature
Universal power supply small wall mount adap
No moving parts truly maintenance free
Corrosion resistant SS top surface to fight harsh chemicals tor
IP 65 complaint design (Water spill resistant)
Stirring cap. 800 ml for Uno & 400ml for Quattro
Supplied with 1 (one) high strength stir bar
You might also be interested by the following products: