DTT
Katalog-Nummer 40400120-3
Size : 25g
Contact local distributor :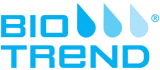 Telefonnummer : +1 850 650 7790
Description
DTT, also known as Cleland's Reagent and Dithiothreitol, is a reduction agent with molecular biology applications. DTT is particularly effective in reducing disulfide linkages while maintaining the thiol group in the reduced state. This makes it an ideal reagent for DNA extraction, as well as protein purification.
Reduced DTT is of >99% purity and has an S-H ratio of >99.5%. For your convenience, we also offer a 100mM Sterile Solution and 2M tubes.
Turn to bioWORLD for all of your protein purification needs, with our high quality Separopore agarose beads and columns. DTT is often used alongside Proteinase K.
---
bioWORLD's products are supplied for LABORATORY RESEARCH USE ONLY. The product may not be used as a drug, agricultural or pesticidal product, food additive or as a household chemical.
References
See "DNA extraction from keratin and chitin" by PubMed.
Properties
Solubility (@ RT)
Freely soluble in water, ethanol, acetone, ether, chloroform, and ethyl acetate.
Sie könnten auch an folgenden Produkten interessiert sein: