DTT 100mM
Katalog-Nummer 40420001-2
Size : 100mL
Contact local distributor :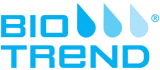 Telefonnummer : +1 850 650 7790
Description
DTT, is a popular reducing agent of disulfide bonds. It maintains the thiol group in the reduced state for effective protein purification and DNA extraction. DTT has been observed to increase macrophage colony-stimulating factor receptor to facilitate disease research.
bioWORLD's 100mM DTT is prepared with Molecular Biology Grade raw materials and pre-sterilized for direct use in buffer preparation. We offer all of the Tris and EDTA solutions you need, along with an extensive portfolio of buffers and reagents.
---
bioWORLD's products are supplied for LABORATORY RESEARCH USE ONLY. The product may not be used as a drug, agricultural or pesticidal product, food additive or as a household chemical.
References:
See "A simple method to increase the proportion of bone marrow-derived macrophages positive for M-CSFR using the reducing agent dithiothreitol (DTT) by PubMed.
Properties
Sie könnten auch an folgenden Produkten interessiert sein: