Crotalaria juncea Lectin (CJL) - Colloidal Gold
Katalog-Nummer 21511008-1
Size : 1mL
Contact local distributor :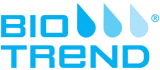 Telefonnummer : +1 850 650 7790
Description
Colloidal gold can be used to visualize localization of specific saccharide moieties and examine the distribution of plasma membrane glycoproteins based on the binding pattern of Crotalaria juncea Lectin (CJL). Colloidal gold labeled lectins can be viewed via electron microscopy.
Storage: Do not freeze.
Properties
Abbreviation (Lectins Only):