Anti-p63 Antibody
Katalog-Nummer CPA9817-200ul
Size : 200ul
Contact local distributor :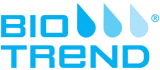 Telefonnummer : +1 850 650 7790
Product Name
Anti-p63 Antibody
Cat No:
CPA9817
Source:
Mouse
Reactivity:
H
Applications:
WB, IH
*Application Key:
E- ELISA, WB - Western blot, IH - Immunohistochemistry, IF - Immunofluorescence, FC - Flow cytometry, IC - Immunocytochemistry, IP - Immunoprecipitation, ChIP - Chromatin Immunoprecipitation, EMSA - Electrophoretic Mobility Shift Assay, BL - Blocking, SE - Sandwich ELISA, CBE - Cell-based ELISA, RNAi - RNA interference
*Species Reactivity Key:
H - Human, M - Mouse, R - Rat, B - Bovine, C - Chicken, D - Dog, G - Goat, Mk - Monkey, P - Pig, Rb - Rabbit, S - Sheep, Z - Zebrafish
Description: Mouse monoclonal antibody to p63 Immunogen: KLH-conjugated synthetic peptide encompassing a sequence within human p63. The exact sequence is proprietary. Purification: The antibody was purified by immunogen affinity chromatography. Clonality: Monoclonal Form: Mouse IgG1. Liquid in PBS containing 50% glycerol, 0.2% BSA and 0.01% sodium azide. Dilution: WB (1/500 - 1/1000), IH (1/100 - 1/300) Gene Symbol: TP63 Alternative Names: KET; P63; P73H; P73L; TP73L; Tumor protein 63; p63; Chronic ulcerative stomatitis protein; CUSP; Keratinocyte transcription factor KET; Transformation-related protein 63; TP63; Tumor protein p73-like; p73L; p40; p51Entrez Gene (Human): SwissProt (Human): Storage/Stability : Shipped at 4°C. Upon delivery aliquot and store at -20°C for one year. Avoid freeze/thaw cycles.
Sie könnten auch an folgenden Produkten interessiert sein: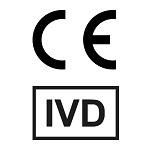 A00003-C
1ml