Bovine Fibrinogen (FBG) AssayLite™ Antibody (APC Conjugate)
Katalog-Nummer 21255-05061
Size : 150ug
Contact local distributor :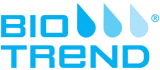 Telefonnummer : +1 850 650 7790
Bovine Fibrinogen (FBG) AssayLite Antibody (APC Conjugate)
DETAILS

Description:
Purified antibody validated for specificity and sensitivity.
Type:
Polyclonal, Primary Antibodies
Catalog Number:
21255-05061
Species:
Bovine
Format:
IgG-APC Conjugate
Size:
5 x 30 ug
Purity:
Affinity Purified
Presentation:
Lyophilized from PBS pH 7.4, 20 mg/ml BSA, 0.02% Sodium Azide, and 4% Trehalose
Storage:
2-8C, Do Not Freeze
Host:
Rabbit
Immunogen:
Bovine Fibrinogen purified from bovine plasma
Antibody Type:
Polyclonal
Clone:
None
Isotype:
None
Conjugate Type:
Allophycocyanin (APC) conjugated
Application:
IF, ICC, IHC, FACS
Research Area:
Blood Disorder, Cardiac
Entrez Gene:
522039 280792 510522
UniProt:
P02676 P02672 P12799
Synonyms:
Coagulation Factor I, FGA, FGB, FGG, Fib2, FIBA, Fibrinogen Alpha Chain, Fibrinogen Beta Chain, Fibrinogen Gamma Chain, Fibrin Subunit
Note:
Trial size at 30 ug is available for . Please add a T at the end of the product catalog number and enter into comment box when you place your order. This product is manufactured under US Patent No. 9945847 by Assaypro LLC.