Mouse Monoclonal Anti-CD45 Antibody (Clone: D3/9) - FITC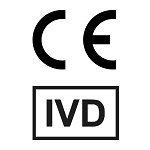 Katalog-Nummer 45F1-100T
Size : 100test
Contact local distributor :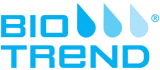 Telefonnummer : +1 850 650 7790
Zur Verwendung in der In-vitro-Diagnostik. Nur für den professionellen Gebrauch.
D3/9
IgG1
FCM
FITC
Please refer to the Certificate of Analysis for the lot-specific concentration.
Human Peripheral Blood Leucocytes
Human
The reagent is provided in aqueous buffered solution containing protein stabilizer, and ≤0.09% sodium azide (NaN3)
IVD-CE
This antibody reacts with the CD45-antigen, defined T200 or Leucocyte Common Antigen. The antibody reacts with all cells of the haemopoietic lineage, not with cells of other lineages. CD45 plays a critical role in T and B cell antigen receptor-mediated activation by dephosphorylating substrates including p56Lck, p59Fyn, and other Src family kinases and associated with other surface antigen like CD1, CD2, CD3 and CD4.