Mouse Monoclonal Anti-CD38 Antibody (Clone: GR7A4(LD38)) - FITC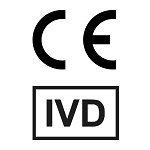 Katalog-Nummer 38F1-100T
Size : 100test
Contact local distributor :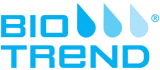 Telefonnummer : +1 850 650 7790
Zur Verwendung in der In-vitro-Diagnostik. Nur für den professionellen Gebrauch.
GR7A4(LD38)
IgG1
FCM
FITC
Please refer to the Certificate of Analysis for the lot-specific concentration.
BJAB human B cell line.
Human
The reagent is provided in aqueous buffered solution containing protein stabilizer, and ≤0.09% sodium azide (NaN3)
IVD-CE
Store in the dark at 2-8 ºC
This antibody reacts with the T10-antigen, which is strongly expressed plasma cell. The CD38 antigen is expressed at variable levels on the majority of hemopoietic cells, prevalently during early differentiation and activation. CD38 synthesizes the second messagers cyclic ADP-ribose and nicotinate-adenine dinucleotide phosphate, the former a second messenger for glucose-induced insulin secretion. Also has cADPr hydrolase activity. Also moonlights as a receptor in cells of the immune system.
ADP-ribosyl cyclase/cyclic, ADP-ribosyl cyclase 1, ADPRC 1, Cyclic ADP-ribose hydrolase 1, cADPr hydrolase 1, T11
Sie könnten auch an folgenden Produkten interessiert sein: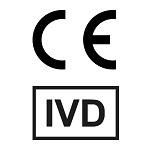 56PE2-100T
100test