Agaricus bisporus (ABA/ABL)
Katalog-Nummer 518170-5mg
Size : 5mg
Contact local distributor :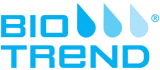 Telefonnummer : +1 850 650 7790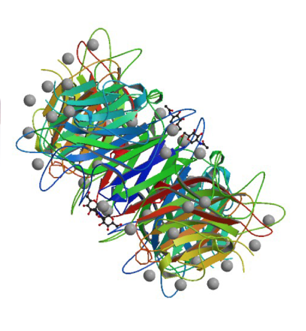 ---
ABA/ABL
Agaricus bisporus agglutinin (ABA) is an affinity-purified tetramer composed of two to four isolectins. ABA has two distinct carbohydrate binding sites, one for galactose-beta-1,3-N-acetylgalactosamine and another for galactose-beta-1,3-N-acetylglucosamine. Agaricus bisporus has an anti-proliferative effect on cancerous cells. ABA can be internalized by clathrin-coated vesicles after binding to surface glycoproteins, thus making ABA an inhibitor of its nuclear import of signal-dependent proteins.

---
---
Blood Specificity:
A,B - High
O - Mid
Neuraminidase - Low

---
Sugar Specificity:
Galactose (β-1,3), N-Acetylgalactosamine

---
Inhibitory Carbohydrate:
Fetuin

---
Divalent Ions:
None Required

---
Storage and Stability:
Lyophilized powder may be stored at -20°C. Stable for 12 months after receipt at -20°C. Reconstitute with sterile buffer or ddH2O. Aliquot to avoid repeated freezing and thawing. Store at -20°C. Reconstituted product is stable for 6 months at -20°C. For maximum recovery of product, centrifuge the original vial after thawing and prior to removing the cap. Further dilutions can be made in assay buffer.

---
---
---
Form
Supplied as a lyophilized powder.
---
---
Important Note
This product as supplied is intended for research use only, not for use in human, therapeutic or diagnostic applications without the expressed written authorization of United States Biological.
---