ADP/ATP Ratio Assay Kit
Katalog-Nummer KA1673
Size : 1Kit
Contact local distributor :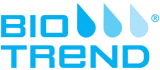 Telefonnummer : +1 850 650 7790
Product Description:
ADP/ATP Ratio Assay Kit is a bioluminescent assay for ADP/ATP ratio. This kit provides a rapid method to measure ADP and ATP levels for the screening of apoptosis, necrosis and cell proliferation in mammalian cells.
Detection Method:
Luminescence
Regulation Status:
For research use only (RUO)
Storage Instruction:
Store the kit at -20°C.
3.
Mild Hypothermia Attenuates Hepatic Ischemia-Reperfusion Injury through Regulating the JAK2/STAT3-CPT1a-Dependent Fatty Acid β-Oxidation.
Wang W, Hu X, Xia Z, Liu Z, Zhong Z, Lu Z, Liu A, Ye S, Cao Q, Wang Y, Zhu F, Ye Q.Oxid Med Cell Longev. 2020 Mar 20;2020:5849794. doi: 10.1155/2020/5849794. eCollection 2020.
Sie könnten auch an folgenden Produkten interessiert sein: