2-Methylmercaptoethanol
Katalog-Nummer 418847-10g
Size : 10g
Contact local distributor :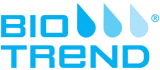 Telefonnummer : +1 850 650 7790
---
2-Methylmercaptoethanol is an intermediate used to prepare aminopyridine-based c-Jun N-terminal kinase inhibitors with cellular activities and minimal cross-kinase activities. It is also used to prepare methionine analogs as inhibitors of methionyl-tRNA synthetase with antimicrobial activities.

---
---
---
Storage and Stability:
Store at -20°C. For maximum recovery of product, centrifuge the original vial prior to removing the cap.

---
Important Note
This product as supplied is intended for research use only, not for use in human, therapeutic or diagnostic applications without the expressed written authorization of United States Biological. Toxicity and Hazards
---