Tris-HCl Buffer 10mM, pH 8.5
Katalog-Nummer 42020414-1
Size : 500mL
Contact local distributor :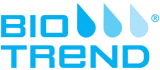 Telefonnummer : +1 850 650 7790
Description
Tris-HCl Buffer with 10mM concentration and pH 8.5 is most often used for staining, reduction in SDS-PAGE, and alkylation studies. It can be used directly in HPLC, as well as a resuspension buffer for DNA and RNA.
Tris-HCl Buffer is prepared using only Biotechnology Grade raw materials. Check out bioWORLD's extensive list of buffers and chemicals for proteomics, gel electrophoresis, and chromatography.
---
bioWORLD's products are supplied for LABORATORY RESEARCH USE ONLY. The product may not be used as a drug, agricultural or pesticidal product, food additive or as a household chemical.
Properties
Sie könnten auch an folgenden Produkten interessiert sein: