Sodium Deoxycholate 10% [302-95-4]
Katalog-Nummer 40430018-1
Size : 50mL
Contact local distributor :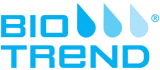 Telefonnummer : +1 850 650 7790
Description
Sodium Deoxycholate, or Deoxycolic Acid Sodium Salt, is an ionic detergent purified from bovine bile. It is an effective reagent for the solubilization of membrane-bound proteins. When used in cell culture, Sodium Deoxycholate has been observed to enhance pathogenic activity.
Sodium Deoxycholate is of >98% purity and is soluble in aqueous solutions with generous stirring. This 10% solution is pre-filtered for direct use in microbiology applications. A number of RIPA Buffers for protein purification and lysis are available for your convenience.
---
bioWORLD's products are supplied for LABORATORY RESEARCH USE ONLY. The product may not be used as a drug, agricultural or pesticidal product, food additive or as a household chemical.
References
See "Culture of Campylobacter jejuni with Sodium Deoxycholate Induces Virulence Gene Expression" by PubMed.
Properties
Solubility (@ RT)
Soluble in water (330 g/l) at 15 °C, DMSO, methanol, and ethanol (very slightly).
Sie könnten auch an folgenden Produkten interessiert sein: