Silwet® L-77 [27306-78-1]
Katalog-Nummer 30630216-4
Size : 100mL
Contact local distributor :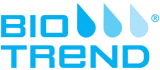 Telefonnummer : +1 850 650 7790
Description
Silwet® L-77 is an organosilicone surfactant used for Agrobacterium-mediated transformation in plant tissue culture, especially with Arabidopsis. Transformation may be performed via vacuum-infiltration or floral dip. Non-ionic Silwet® L-77 is an effective wetting agent.
For best results, it is recommended to use Silwet® L-77 at a concentration between 0.005-0.05% in 5% Sucrose. bioWORLD carries a specialized MS Medium for Arabidopsis culture as well as a seed sterilization reagent.
---
bioWORLD's products are supplied for LABORATORY RESEARCH USE ONLY. The product may not be used as a drug, agricultural or pesticidal product, food additive or as a household chemical.
References
See "Simplified Arabidopsis Transformation Protocol" by Arabidopsis.
Properties
Sie könnten auch an folgenden Produkten interessiert sein: