miRNA FFPE Isolation Kit
Katalog-Nummer KA6534
Size : 1Kit
Contact local distributor :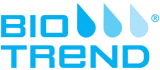 Telefonnummer : +1 850 650 7790
Product Description:
miRNA FFPE Isolation Kit is designed for miRNA extraction in formalin-fixed paraffin-embedded tissue sections.
Supplied Product:
Kit content:

1. Buffer MZ
2. Buffer RW
3. Buffer MRD
4. Rnase-Free ddH2O (bottle)
5. Rnase-Free Columns miRspin set
6. Rnase-Free Columns miRelute set
8. Rnase-Free Centrifuge Tubes
Regulation Status:
For research use only (RUO)
Storage Instruction:
Store the kit at room temperature.
For best results, please store the kit components as described in the protocol.