Human Geminin Antibody (Biotin Conjugate)
Katalog-Nummer 30012-05121
Size : 150ug
Contact local distributor :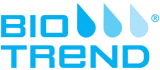 Telefonnummer : +1 850 650 7790
Human Geminin Antibody (Biotin Conjugate)
DETAILS

Description:
Purified antibody validated for specificity and sensitivity.
Type:
Polyclonal, Primary Antibodies
Catalog Number:
30012-05121
Species:
Human
Format:
IgG-Biotin Conjugate
Size:
150 ug
Purity:
Affinity Purified
Presentation:
PBS pH 7.4, 50% Glycerol, 0.25% BSA, and 0.02% Sodium Azide
Storage:
-20C or below
Host:
Rabbit
Immunogen:
Human Geminin (1-209 aa) expressed in E. coli
Antibody Type:
Polyclonal
Clone:
None
Isotype:
None
Conjugate Type:
Biotin conjugated
Application:
EIA/RIA
Research Area:
Cell Cycle, Transcription, Translation
Entrez Gene:
51053
UniProt:
O75496
Synonyms:
GMNN, OTTHuMP00000039393, RP3 369A17.3, DNA Replication Inhibitor
Note:
Trial size at 20 ug is available for . Please add a T at the end of the product catalog number and enter into comment box when you place your order.