FFPE Genomic DNA - Human Adult Normal Tissue: Lung
Katalog-Nummer D2234152
Size : 2ug
Contact local distributor :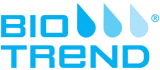 Telefonnummer : +1 850 650 7790
Product Description
>100K cancer and normal samples, lung, breast, colon, prostate, pancreas, melanoma BioChain's tissue genomic DNAs are isolated from a wide variety of tissues using a proprietary modified guanidine thiocyanate technique. The quality and purity of genomic DNA are tested by spectrophotometer and electrophoresis. A260/280 is between 1.8 and 2.0, and A260/230 is >2.0 (detected in 10 mM Tris-Cl, pH 7.5). Contamination of RNA, polysaccharides and proteoglycans has been effectively eliminated.
Product Specifications
| Features | Specifications |
| --- | --- |
| Size | 2 μg |
| Tissue Name | Lung |
| Shipping | Blue Ice |
| Species | Human |
| Sex | Contact Us |
| Age At Sampling | Contact Us |
| Tissue | Lung |
| Concentration | 59 ng/μl |
| Donor Status | Normal |
| Product Type | DNA |
| Applications | NGS, Genomics, PCR |
| Donor Information | 1 donor |
| Features | some features |
Sie könnten auch an folgenden Produkten interessiert sein: